Description
Electric Immersion Heater
Small volume and large power: the heater mainly adopts cluster tubular electric heating element.
Rapid heat response, high temperature control precision, high comprehensive thermal efficiency.
High heating temperature: The heater is designed to operate at a maximum temperature of 850℃.
Medium outlet temperature uniformity, high temperature control accuracy.
Wide use range, strong adaptability, the heater can be used for explosion-proof or popular place, explosion-proof grade of d Ⅱ class B and class C, pressure of 20 mpa.
Long life, high reliability: the heater USES special electric data manufacturing, design appearance power load is low, and the use of multiple maintenance, so that the electric heater safety and life greatly improved.Electric Immersion Heater
Can be fully active control: according to the requirements of the heater circuit design, can facilitate the completion of outlet temperature, flow, pressure and other parameters of active control, and can be networked with computers.
Energy-saving effect is obvious, the heat generated by electric energy can be 100% to the heating medium.Electric Immersion Heater
Fluid explosion-proof electric heater is a kind of energy consumption into heat energy to heat the material to be heated.Electric Immersion Heater
Work, cryogenic fluid under pressure by the pipe into the input port of the heat exchanger, and then along the electric heating container internal according to fluid thermodynamics principle design of specific in hot runner, take occurred in the electric heating element of the high temperature thermal energy, cause the heating medium temperature, the electric heater export conform to technical requirements of high temperature medium.Electric Immersion Heater
The internal control system of the electric heater actively adjusts the output power of the electric heater according to the temperature sensor data at the outlet to make the medium temperature at the outlet even.Electric Immersion Heater
When the temperature of the heating element exceeds a certain value, the overheating protection system of the heating element itself will immediately disconnect the heating power, so as to
I. Basic structure of heating tube:
Hair heat pipe is stainless steel metal shell, along the axial uniform spiral tube center electric thermal bonding wire (8020) nickel chrome the gap filling compaction with good insulation thermal conductivity of magnesia oxide, nozzle with liquid rubber or silicone or ceramic rubber seal (damp environment can do moistureproof design), the connection wire adopts pure nickel (copper), high temperature wear resistance wire.Electric Immersion Heater
This metal heating element can heat air, metal molds and various liquids.
Ii. Special design of heating tube:Electric Immersion Heater
According to the different use of heat pipe, safety and installation requirements, heat pipe will also include sealing structure, 90 degree bend outlet line, attached flange fixed, crimping bellows, crimping stainless steel net, pipe mouth with screw device, built-in thermocouple, fuse and other structures.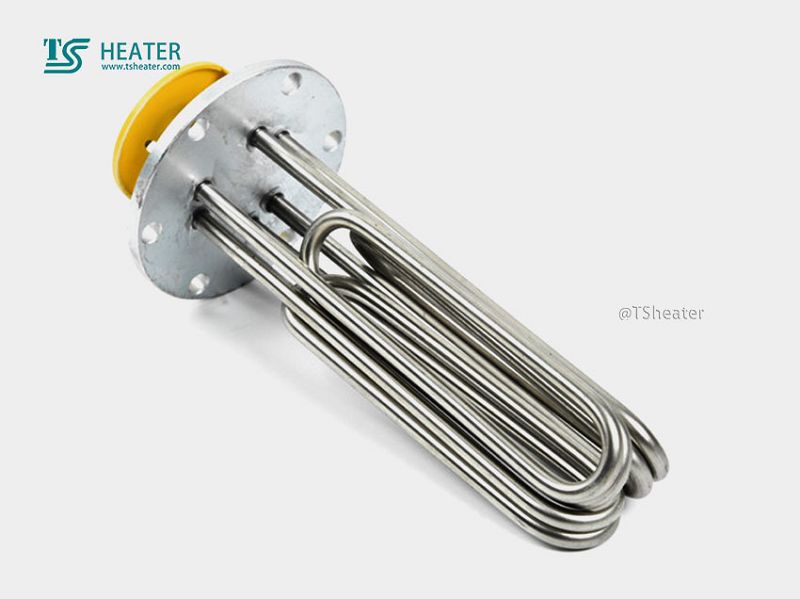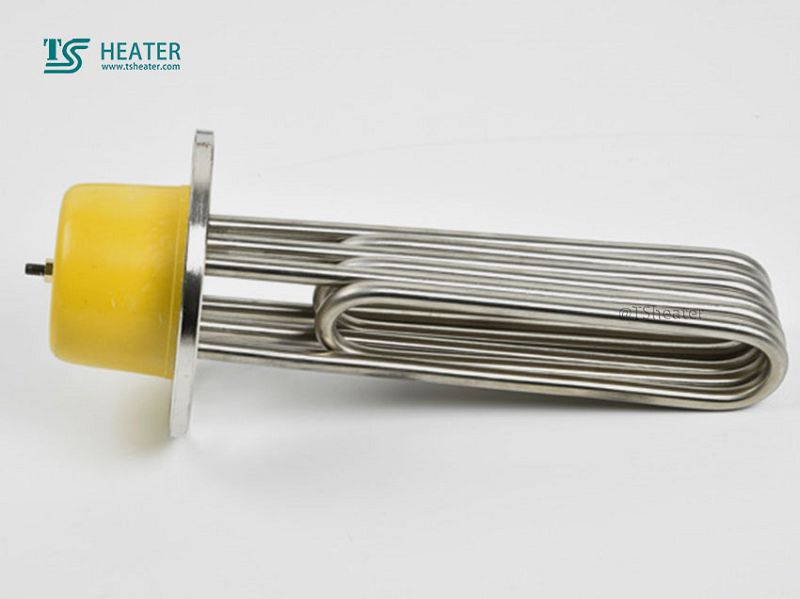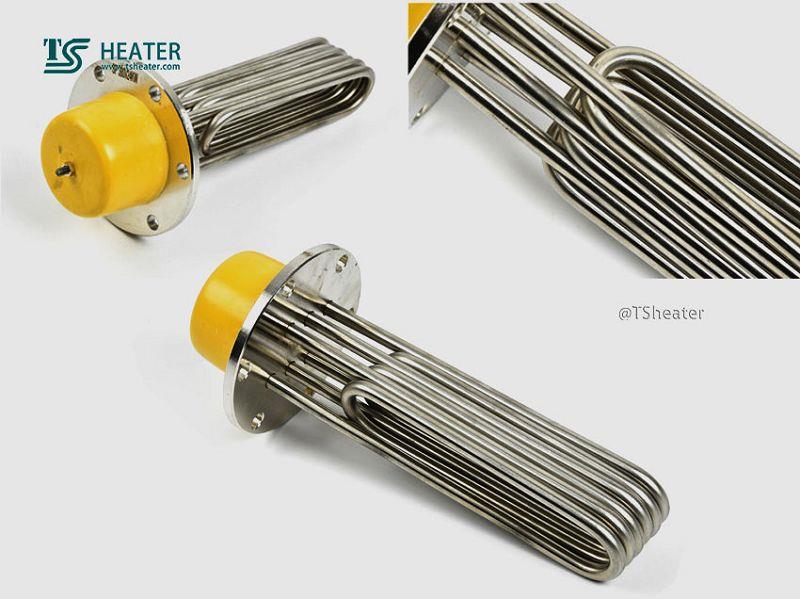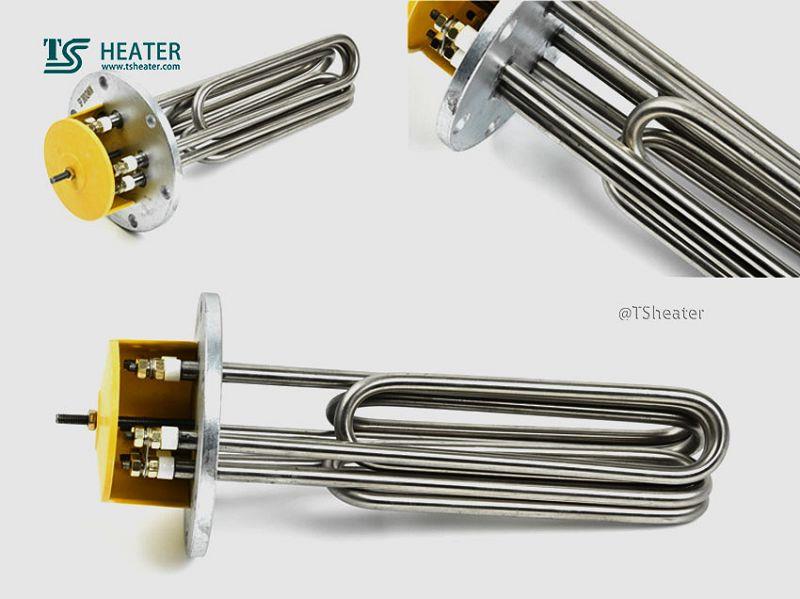 Type of industrial tubular heaters:
TS heater Founded in 2009, belong to factory investment company, with strong technical & products knowledge support. TS focused on electric & industry heaters' technology research, development,co-production and sales. Mainly engaged in electric heating tube,shaped tubular heater ,cartridge heater, Teflon heater, Hot runner heater, cast in aluminum/iron/brass heater,,Thermocouple, TC ,RTD pt100, Nickel Chrome Cr20Ni80, Heating cable, Blanket Drum heater, Silicone heater, Mica band heater, Ceramic heater,........
All the products are widely used in electroplating, chemical, plastics, machinery