Description
Hot Air Ceramic Bobbin Heater Ceramic parts as the framework, inlaid by nickel-chrome wire, jacket special sheath, can truly achieve water and electricity separation, do safe and reliable.Compared with conventional metal tubular heating elements, it has the following advantages:
The selection of unique materials can ensure that the components have good electrical performance under long-term working conditions.Hot Air Ceramic Bobbin Heater
The advanced design and reasonable structure make the element have the characteristics of high thermal efficiency, long service life, safety and reliability.
Special heating mode, coupled with anodic protection device, can greatly reduce the formation of scale.
The unique installation mode can make maintenance and replacement easier.
Material: corundum ceramics, high temperature resistance wire


Form: isometric
Hot Air Ceramic Bobbin Heater
Extra large voltage: 110-450 (V)
Power: according to customer demand (W)
Main application: for liquid heating, such as electric boiler, oil furnace, storage tank, chemical raw material heating furnace, air heating and other containers.


Main features:
Hot Air Ceramic Bobbin Heater
1. Safety: liquid and electricity are truly separated.
2. Convenience: when maintaining or replacing the heater, there is no need to stop the furnace and stop production, and no need to discharge the liquid in the container. The heater can be withdrawn for repair or replacement.
DIA MM

SUS PIPEmm

Length(mm)

Power design range kw/m

Water

oil

φ31

φ38×3

300-1500

4.5-5.5

3.5-4

φ44

Φ51×3

300-2000

6-7

4-5

φ49

Φ57×3.5

300-2500

7-8

5-6

φ62

Φ70×3.5

500-3000

8.5-9.5

6.5-7.5

φ67

Φ76×4

500-3500

9.5-10.5

7-8

φ68

Φ76×3.5

500-3500

9.5-10.5

7-8

φ108

Φ121×5

1000-6000

15-17

12-13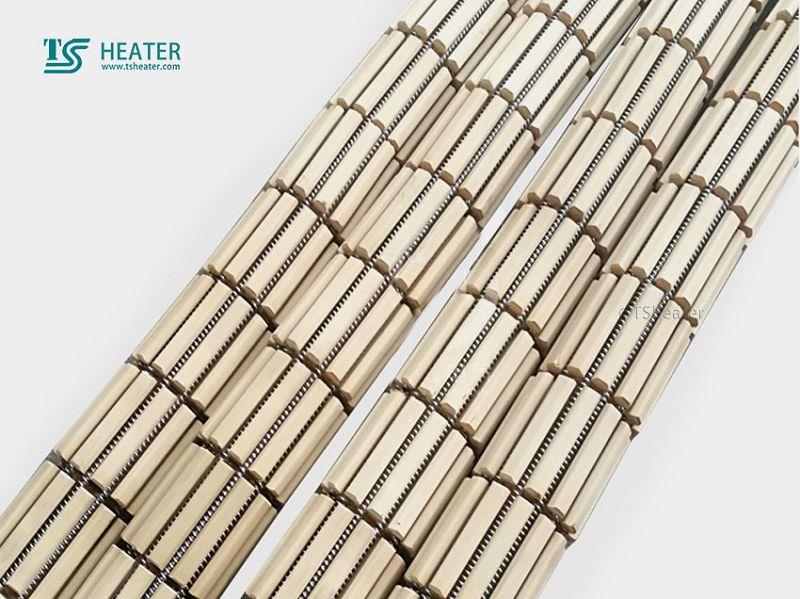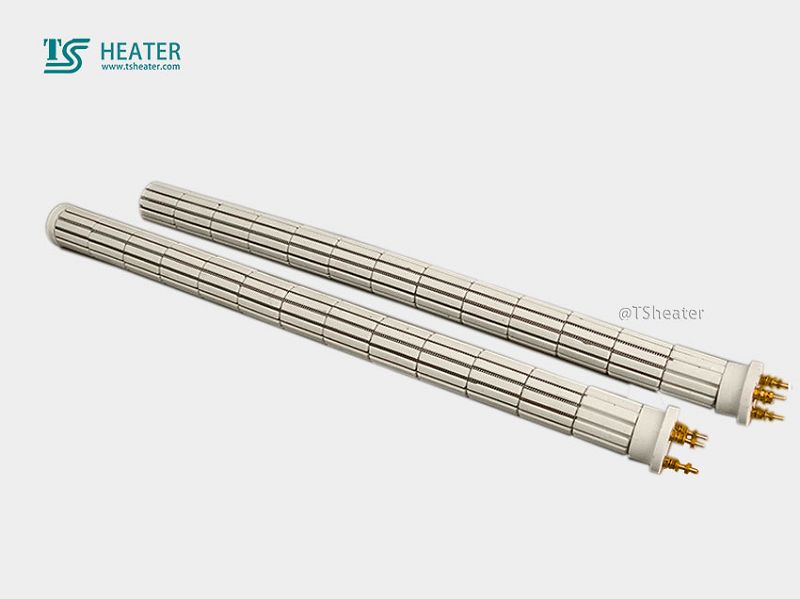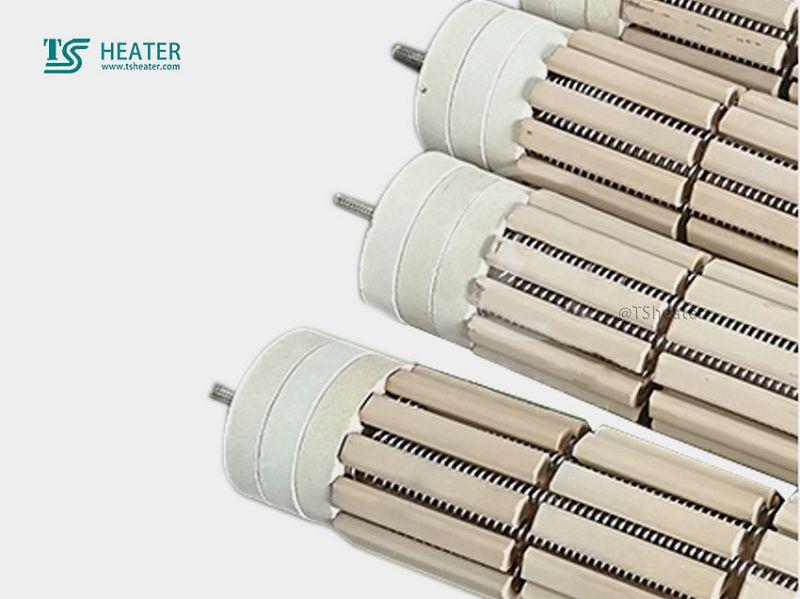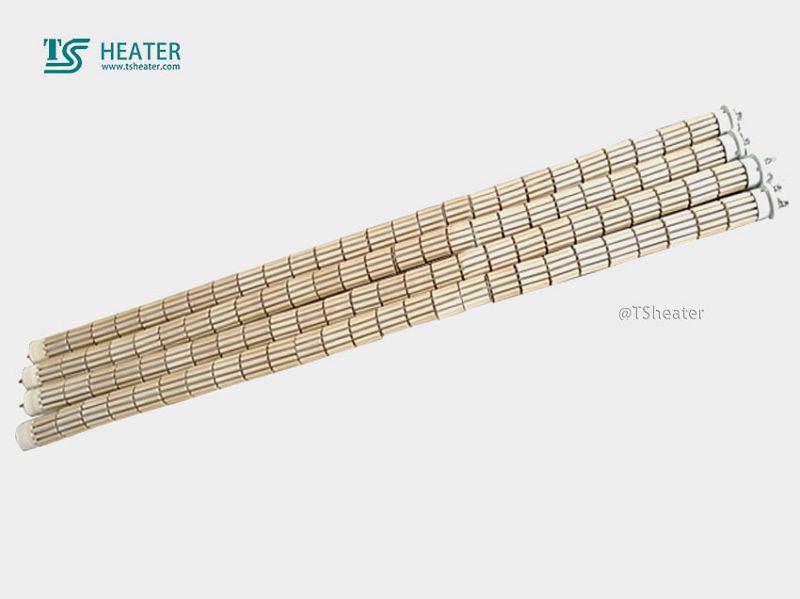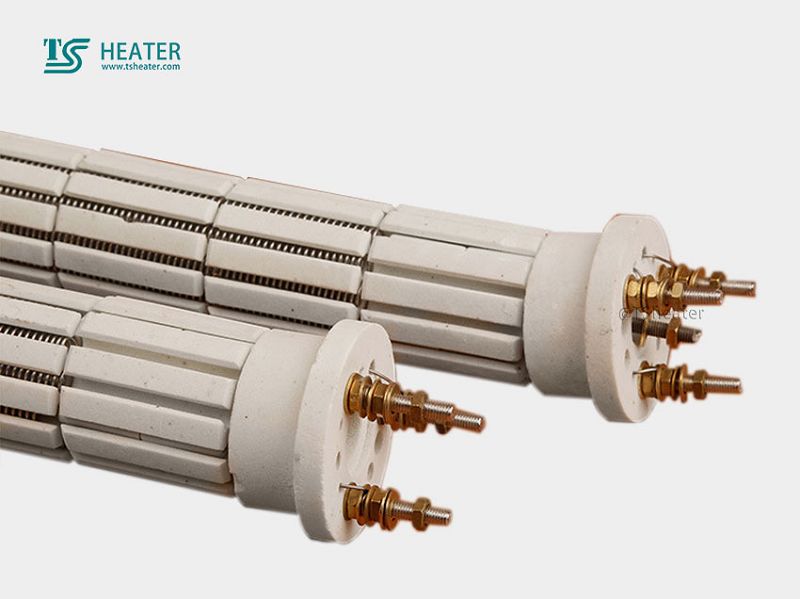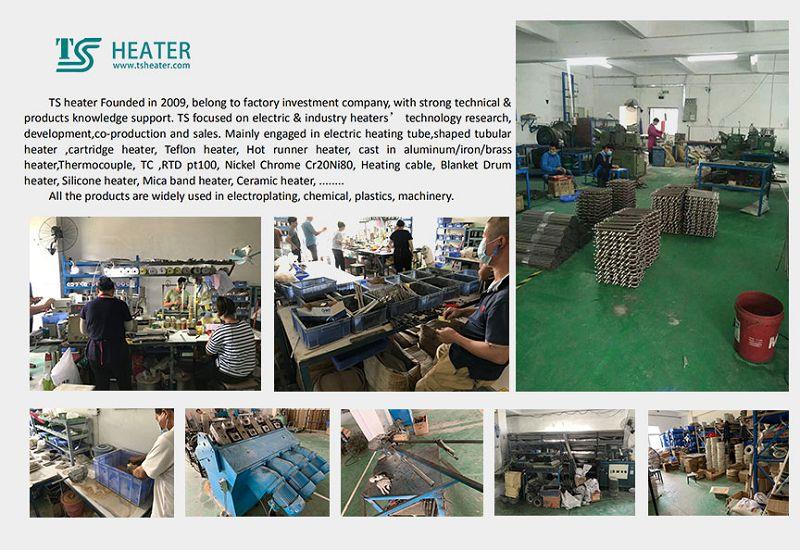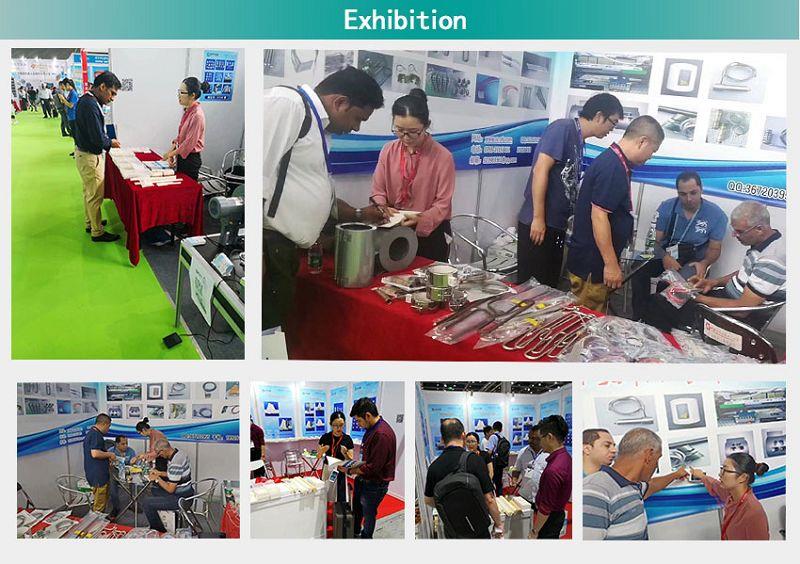 Packing and delivery: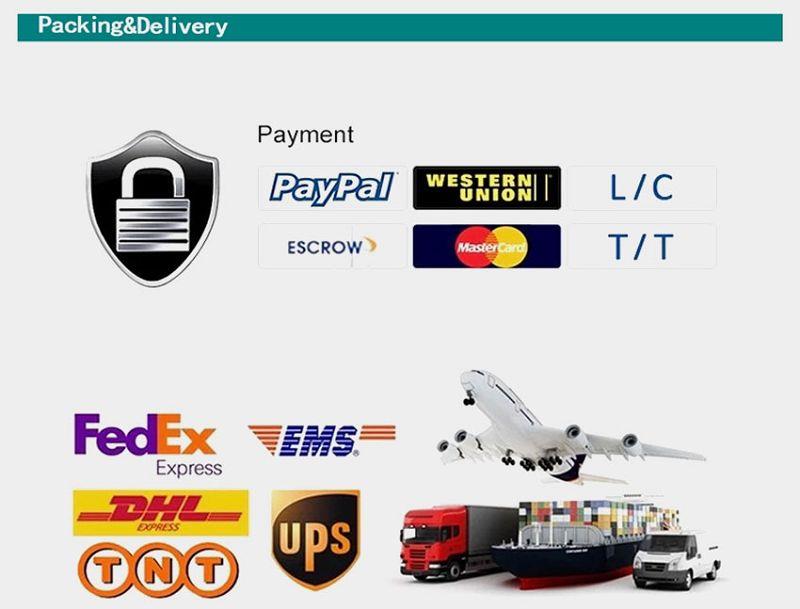 Certificate: