Description
SSR solid state relays are electronic non-contact switches. The main features are small control signal input, directly driving large current loads. It is widely used together with temperature controllers,
The advantages of SSR solid state relays:
Long service life, no contact, no spark, no noise, no electromagnetic interference, fast switching speed, strong anti-interference ability, reliable work, small size, anti-vibration, explosion-proof, anti-corrosion, and other advantages. The circuit is TTL, DTL, HTL, etc.
Insufficient blood supply:
The output contact is not as good as the contractor, only one set; in addition, due to pressure, if the load exceeds 5A, the temperature will rise rapidly. Therefore, attention must be paid to heat dissipation. Special solid-state heat sinks can also be used.
Precautions for initial use:
This product can only control resistive electrical appliances, such as wires, electric heating tubes, and a series of electric heating appliances, and there must be a 3/2 margin of the selected current size. When the current is greater than 5A, pay attention to heat dissipation!
Technical parameters of SSR solid state relay:
Input voltage: 3-32VDC
Input current: DC3-25mA
Output voltage: 24-380VAC
Output voltage: 25 (a) (fake 3/2 gap current, because when starting resistance products, the current is 2.5 times the rated current. If it is not appropriate, you can choose 25DA, 40DA, 60DA, 80DA)
State voltage drop: 1.5V
State leakage current: 2mA
Switching time: 10ms
Shut-off current leakage: 2mA
Medium voltage resistance: 2500VAC
Insulation resistance: 1000M / 500VDC
Ambient temperature: -30 to 75oC
Installation method: downward working indicator: LED
Application of SSR solid state relay
1. Small size
2. Versatility
3. Secure EGIS cover
4. Zero current shutdown
5. Isolation of input circuit and output circuit lights
6. LED indicator (function and alarm)
7. Internal RC buffer
8.CE, OEM, ODM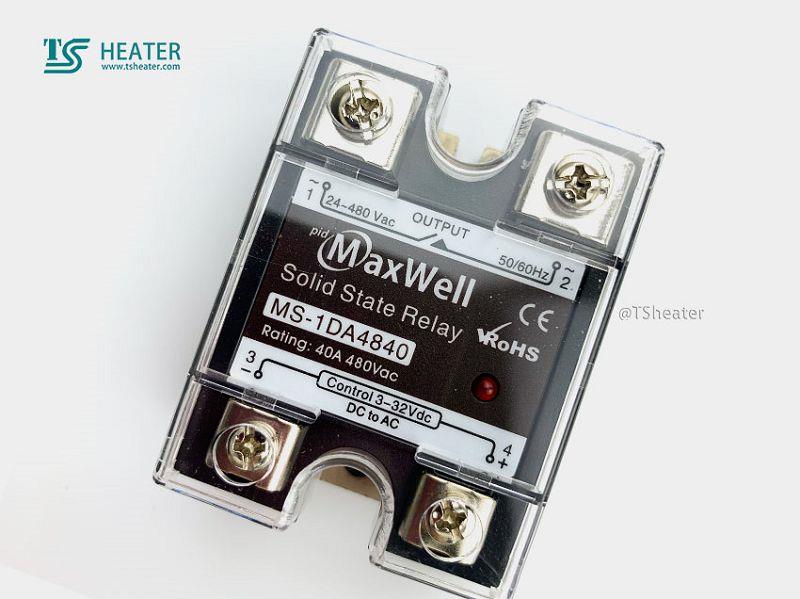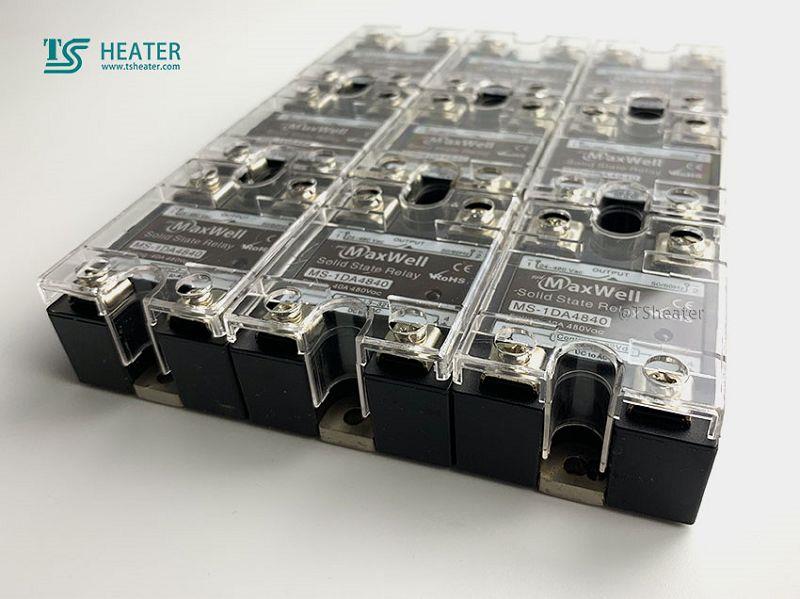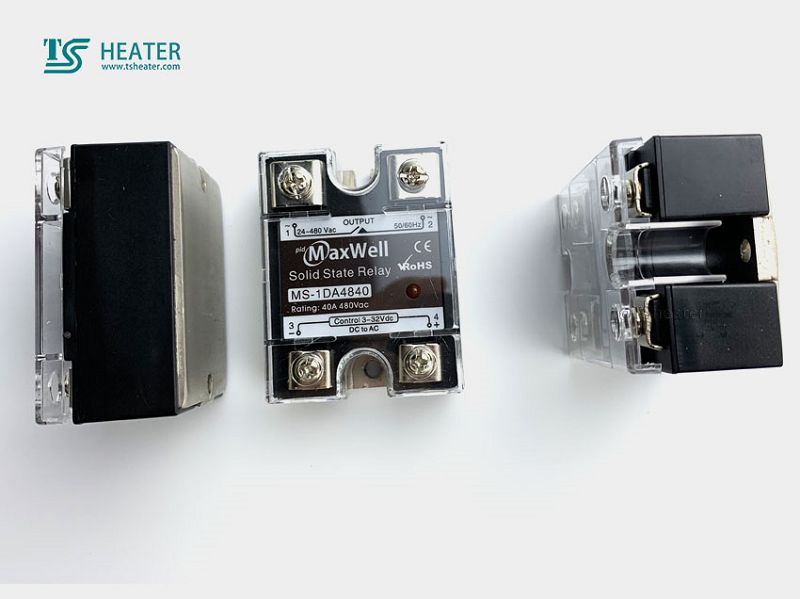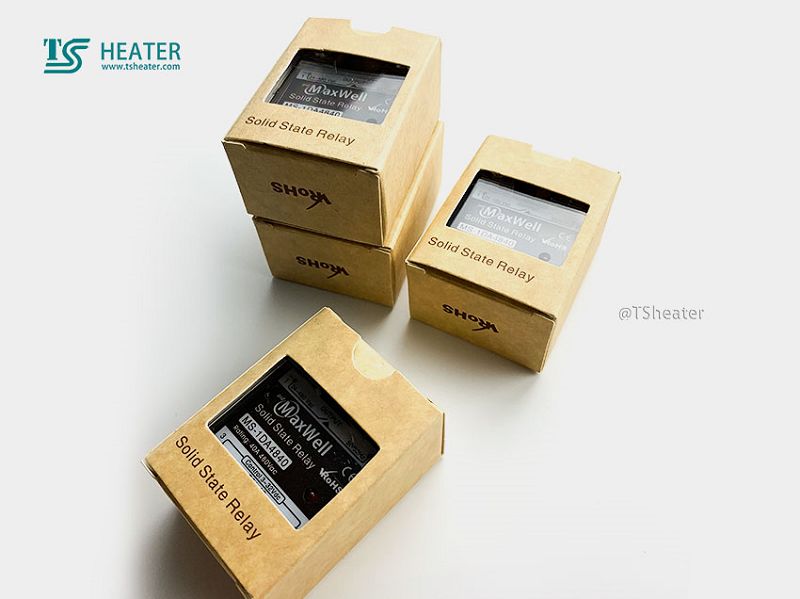 Shipments: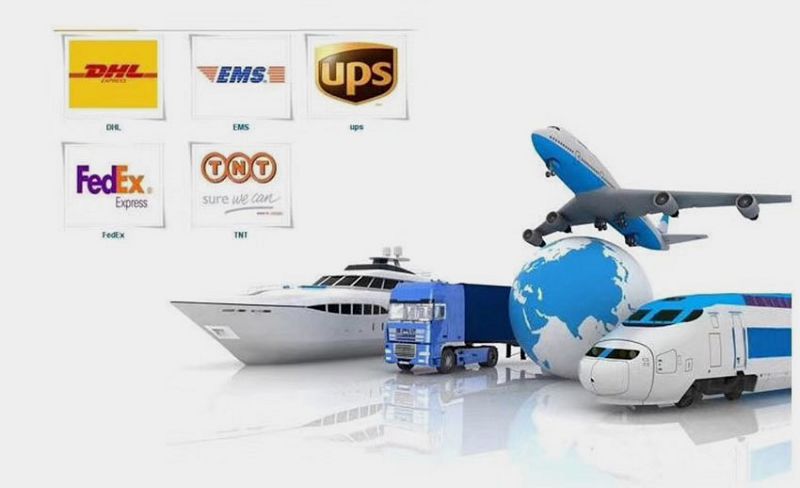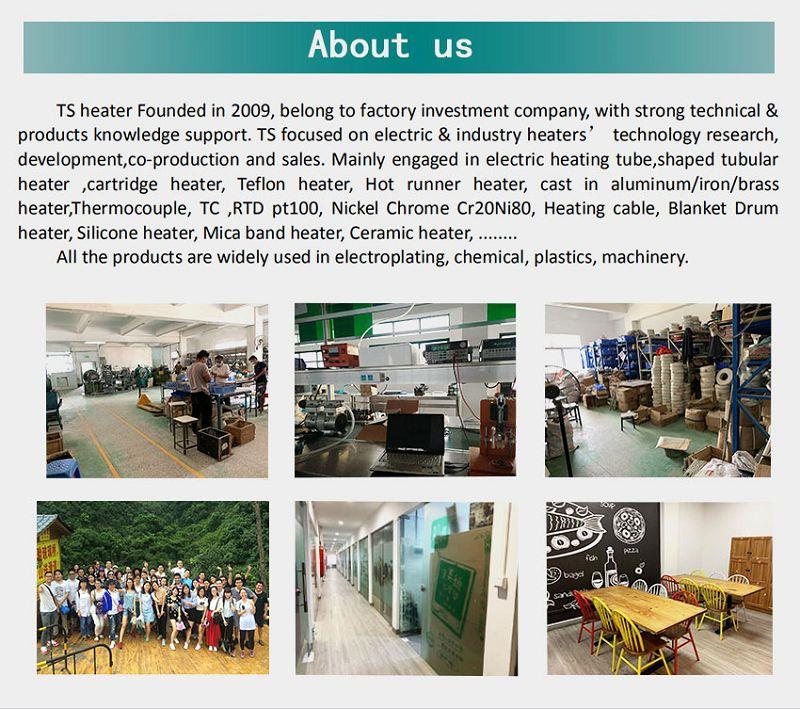 TS heater Founded in 2009, belongs to a factory investment company, with strong technical & products knowledge support. TS focused on electric & industry heaters' technology research, development,co-production, and sales. Mainly engaged in an electric heating tube, shaped tubular heater, cartridge heater, Teflon heater, Hot runner heater, cast in aluminum/iron/brass heater,, Thermocouple, TC, RTD pt100, Nickel Chrome Cr20Ni80, Heating cable, Blanket Drum heater, Silicone heater, Mica band heater, Ceramic heater, ........
All the products are widely used in electroplating, chemical, plastics, machinery